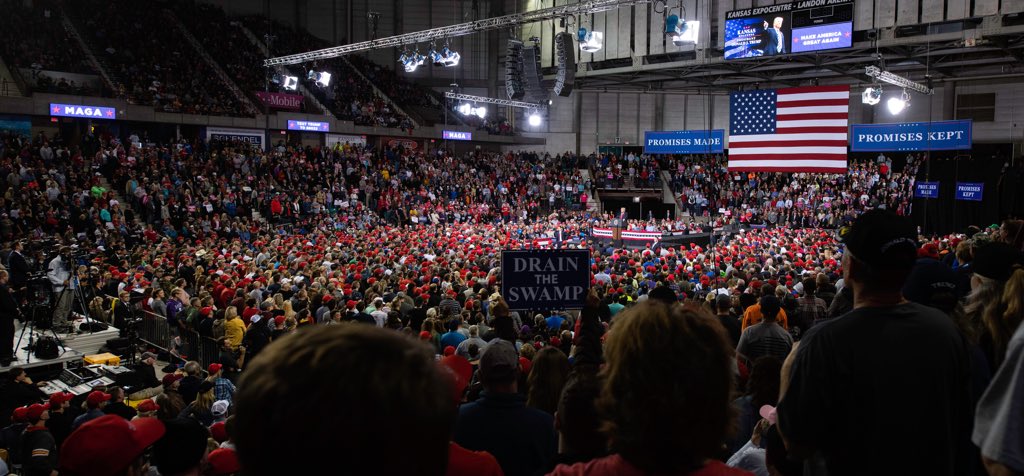 RE

BLURT

TRUMP!
I applaud and congratulate the U.S. Senate for confirming our GREAT NOMINEE, Judge Brett Kavanaugh, to the United States Supreme Court. Later today, I will sign his Commission of Appointment, and he will be officially sworn in. Very exciting!

— Donald J. Trump (@realDonaldTrump) October 6, 2018
Thank you Mr. President!!!

We are not tired of WINNING yet!🇺🇲

— NewsBlurt (@NewsBlurt) October 6, 2018
You don't hand matches to an arsonist, and you don't give power to an angry left-wing mob. Democrats have become too EXTREME and TOO DANGEROUS to govern. Republicans believe in the rule of law - not the rule of the mob. VOTE REPUBLICAN!

— Donald J. Trump (@realDonaldTrump) October 7, 2018
At Newsblurt - We Watch the World 24/7! Did you know we have an AMAZING 24/7 LIVE RADIO STATION? Yeah! Go check out KAGR™ Newsblurt Radio! It's full of music,news and entertainment that will KEEP YOU FEELING GREAT!
The views expressed in ReBlurts are not necessarily those of NewsBlurt editorial staff. Please see our privacy policy page regarding ReBlurts and other NewsBlurt features.

YOUR MESSAGE COULD BE RIGHT HERE! [email protected]