TAKING THE HEAT:

L.A. City Attorney Mike Feuer is known by many for his compassion for the homeless, tough firearm crime enforcement and his proactive school safety advocacy. He is also prolific in his strong stance against illegal pot shops that destroy neighborhoods and put local L.A. families in danger. Facing serious threats online, Feuer has not backed down against these illegal weed brothels that are becoming ubiquitous throughout Southern California and cities across the country. His message resonates with voters. Democrat Feuer is gaining 'rockstar' status for his "old school" no nonsense approach to crime while maintaining a huge heart for the cities homeless and students.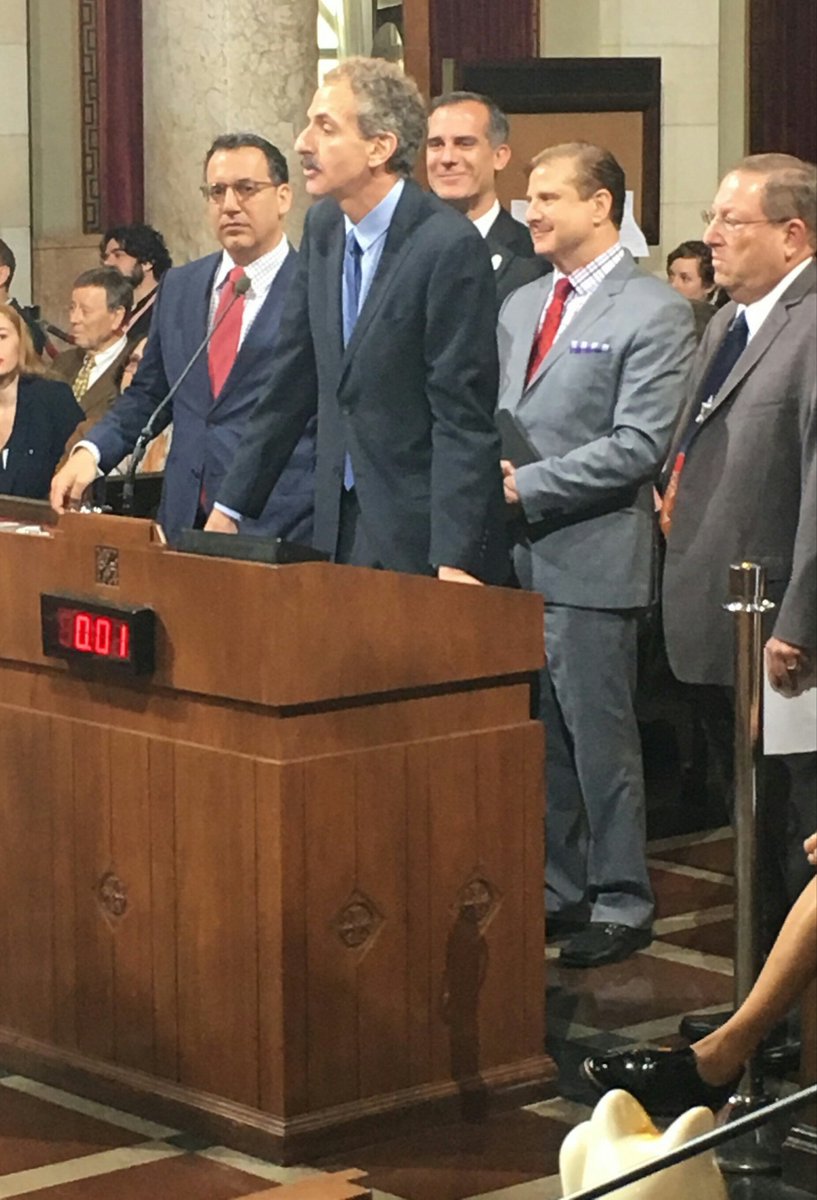 FEUER

FIGHTS

WATCH: 100 stores, 500 defendants. Weeding out the pot shops not playing by the rules: https://t.co/KIvvwR4XrJ @FOXLA @JeffMcAdamTV#losangeles #marijuananews #Cannabis

— LA City Attorney (@CityAttorneyLA) September 8, 2018
bc illegal pot shops are bad for our #neighborhoods, bad for #consumers and bad for the 163 #marijuana businesses playing by the rules. @CD6Nury @LAPDChiefMoore #LosAngeles #CannabisCommunity https://t.co/kPAzqFMvCl

— LA City Attorney (@CityAttorneyLA) September 8, 2018
#news: Weeding out & filing charges against pot shops breaking the law. "If you're operating an illegal #cannabis business you'll be held accountable!" Mike Feuer, City Atty https://t.co/UGo7r0eg0y @ladailynews @JournoBrooke @reporterliz @ryinie #cannabisdaily #marijuananews

— LA City Attorney (@CityAttorneyLA) September 10, 2018
At Newsblurt - We Watch the World 24/7! Did you know we have an AMAZING 24/7 LIVE RADIO STATION? Yeah! Go check out KAGR™ Newsblurt Radio! It's full of music,news and entertainment that will KEEP YOU FEELING GREAT!
The views expressed in ReBlurts are not necessarily those of NewsBlurt editorial staff. Please see our privacy policy page regarding ReBlurts and other NewsBlurt features.

YOUR MESSAGE COULD BE RIGHT HERE! ads@newsblurt.com